Our Mission
Using the highest concentration of active ingredients, through the use of biotechnology, our skincare is powerful and truly effective. Our EGF formula is moisture-binding and skin rejuvenating to help support the skins' natural production of EGF and hyaluronic acid, to boost hydration and moisture retention.

We are dedicated to developing clinically validated skincare products that improve the physical and emotional well-being of our customers. That's why we combined these ingredients with high quality purity, natural and synthetic ingredients to produce the most effective products in the world.
Shop Now
Our Story
Neodermis Factor products use advanced biotech ingredients that take advantage of modern technology to produce human ingredients that are found in our skin naturally and cannot be ethically sourced. This allows for the highest possible effectiveness of the products as they leverage the body's defense and repair mechanisms.

We have carefully assembled a team of world renowned pharmacologists and physicians, who are responsible for some of the greatest advances in the fields of skincare and anti-aging medicine, to create unique, highly efficacious skincare products that deliver dramatic physiological improvements in skin quality.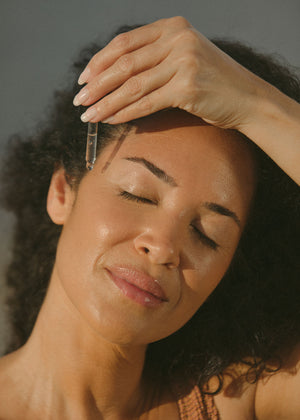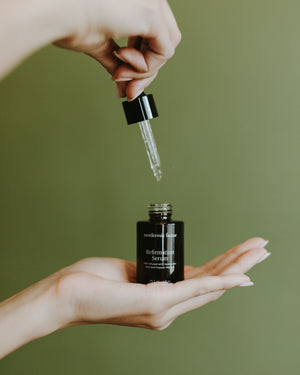 Our Science
In simple terms, biotechnology combines biology (bio) with chemistry (tech) and has moved out of the medical sphere into beauty. Bio-tech skincare ingredients are most commonly made from bacteria, yeast and algae. These are used as 'nano factories' for cells, which are fermented in order to grow and multiply.

The latest wave of skin care research is based on advanced research that includes the use of biotechnology-derived ingredients, genetic profiling for individual skin-care or nutritional regimes, stem-cell-based products and therapies to regenerate aging tissues, or cell and tissue engineering for cosmetic purposes.

Small molecules are tiny enough that they penetrate the skin to hydrate and plump the dermis, reducing the appearance of fine lines and wrinkles, reducing blemishes and providing a unique glow at the same time. A small molecule size in products has been shown to enhance the moisture content of injured skin, thus, treating skin problems from inside faster than products with large molecules.
Ingredients
We understand how different skin types can be and how finding the right skincare products are not always ideal for every skin type. That's why our products have been dermatologist tested on participants who have a variety of skin types, and evaluated based on skin irritation and skin sensitization.

Through clinical testing of our products, we found that there were no indications of dermal irritation or skin sensitization. The outcome of this clinical test proves that Neodermis products are safe and suitable for all skin types.

- Epidermal Growth Factors (EGF)
- Hyaluronic Acid
- Copper Peptides
- Argireline Peptides
Learn More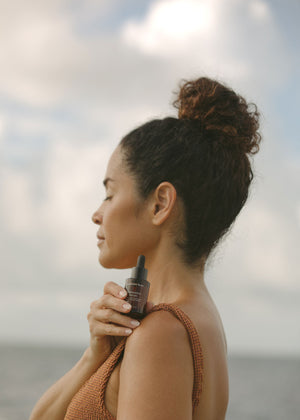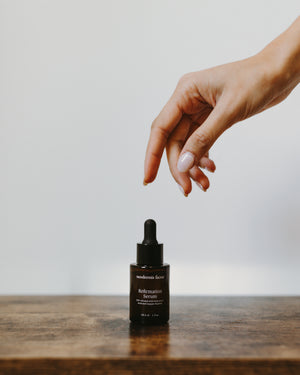 Sustainability
Amber glass is easy to recycle and can be made from previously-recycled materials. But, that's just the start of its sustainability. It is also one of the most eco-friendly options because it contains virgin materials.

Clear glass can start to take on a green hue when it's recycled due to the added materials. Amber, on the other hand, can be recycled numerous times without any changes. It is infinitely recyclable.

Additionally, amber glass is 40% less polluting than plastic when you recycle it. While plastic bottles are recyclable, the process releases more carbon emissions into the air. It's relatively easy to recycle amber glass, using fewer resources and energy to do so.
REAL RESULTS
Formulated by Science.
Inspired by You.
94% agree skin feels moisturized after applying
91% agree skin feels rejuvenated after applying
75% agree skin appeared brighter after applying
79% agree skin appears more radiant after applying
82% notice an improvement of skin texture
89% agree skin feels firm and supple after using
learn more