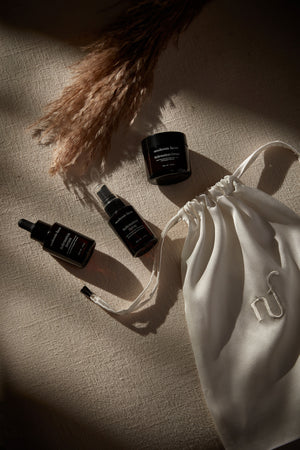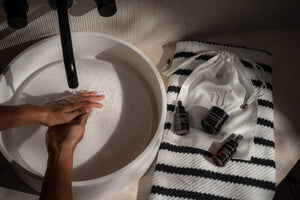 Full Refirmation Line
EGF-Infused Bundle
Bundle includes:
Refirmation Serum

Refirmation Spray

Refirmation Cream
The Full EGF-infused Refirmation Line boosts cell turnover and optimizes the skins natural recovery process. Ideal for aging, thinning, or damaged skin, this powerful serum will help revitalize and reduce the appearance of wrinkles and fine lines for a healthy, youthful glow.
Fine Lines and Wrinkles
Anti-Aging
Dullness
Hydration
Hyperpigmentation
Firmness
what it is
EGF aka "Epidermal Growth Factor" is a protein that convinces skin cells to behave like young, vigorous cells by stimulating cell growth, slowing down the pesky aging process of skin, promoting cell renewal, and preserving that youthful glow. It helps repair damaged skin, improves skin hydration, reduces the appearance of wrinkles, and prevents hyperpigmentation.
Hyaluronic Acid is a naturally occurring substance that retains moisture and is capable of binding over one thousand times its weight in water. A highly-concentrated formula of Hyaluronic Acid is found in the Refirmation Serum to help decrease the signs of HA production loss found in our skin overtime.
Copper Peptides have the ability to work below the epidermis, or outer layer of skin, to generate elastin in collagen deep within skin tissues. Scientific studies show Copper Peptides reduce the appearance of wrinkles and creates a firmer, more even skin tone.
how to use
Refirmation Serum: For best results, apply a pea-sized amount day and night onto cleansed skin and gently pat into the face and neck. For best results, use the Refirmation Cream to finish your routine and seal in moisture.
Refirmation Spray: Apply to cleansed skin. Spray liberally over cleansed skin; use all over or focus on problem areas.
Refirmation Cream: Apply to cleansed skin in the evening only. Massage generously into cleansed skin, following toners and serums.
details & ingredients
Refirmation Spray: Water, Propandiol, Sodium PCA, sh-Oligopeptide-1, Sodium Hyaluronate, Hydrolyzed Collagen, Panthenol, Acetyl Hexapeptide-8, Ethylhexylglycerin, Benzoic Acid
Refirmation Serum: Water, Sea Kelp (Lactobacillus/Kelp Ferment Filtrate) Bioferment, Glycerin, Sodium PCA, Sodium Hyaluronate, Hydrolyzed Collagen, sh-Oligopeptide-1, Copper Tripeptide-1, Propanediol, Ethylhexylglycerin, Benzoic Acid.
Refirmation Cream: Water, Simmondsia Chinensis (Jojoba) Seed Oil, Squalane, Hydroxyethyl Acrylate/Sodium, Acryloyldimethyl Taurate Copolymer, Sorbitol, Butylene Glycol, Cetyl Alcohol, Glyceryl Stearate, Polysorbate 60, Seakelp (Lactobacillus/Kelp Ferment Filtrate) Bioferment, Rosa Canina (Rosehip) Seed Oil, Punica Granatum (Pomegranate) Seed Oil, Hydrolyzed Collagen, Sodium Hyaluronate, Aloe Barbadensis (Aloe Vera) Leaf Extract, Glycerin, Ceramide-3, Cocos Nucifera (Coconut) Fruit Juice, Sesamum Indicum (Sesame) Seed Oil, Prunus Amygdalus Dulcis (Sweet Almond) Oil, Persea Gratissima (Avocado) Oil, Carnosine, Fucoidan, Arthrospira Extract, Porphyridium Polysaccharide, Tocotrienols, Tocopherols, Astaxanthin, Lycopene, Xanthophyll, Thioctic Acid, Beta-Carotene, sh-Oligopeptide-1, Copper Tripeptide-1, Stearyl Alcohol, C14-22 Alcohols, C12-20 Alkyl Glucoside, Xanthan Gum, Citric Acid, Caprylyl Glycol, Potassium Sorbate, Phenoxyethanol, Sorbic Acid.
Elevated Results
EGF or Epidermal Growth Factor is a small polypeptide made up of 53 amino acids that act as cell-signaling protein molecules to the skin's first line of defense. This stimulates epithelial cell growth and reproduction, collagen synthesis, and formation of blood vessels. Studies show that the use of an EGF serum over the course of 3 to 6 months have shown a significant reduction in appearance of aging and wrinkles.

87%*
Saw a significant difference in skin plumpness.

72%*
Applying EGF based products twice a day increases skin elasticity and thickness by 72%.

68%*
Noticed a reduction in fine lines and wrinkles.

*Information sourced from National Library of Medicine.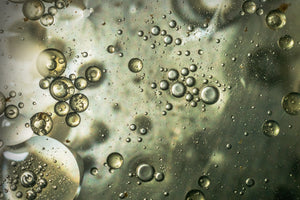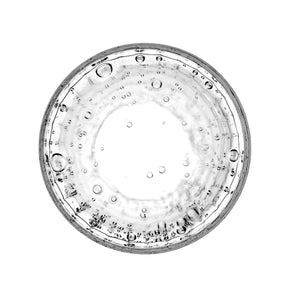 Breakthrough Formulas
Hyaluronic Acid is a sugar that naturally occurs in the body and holds moisture in our skin cells to give that hydrating and plumping feel. Hyaluronic acid can hold up to 1,000 times its weight in water, making it the ultimate super hydrator for your skin. This ingredient tightens your overall complexion by helping it firm facial contours.

55%^
Using hyaluronic acid in your skincare increase skin hydration by 55%.

64%^
After 6 weeks of use, appearance of skin smoothness increased by 64%.

40%^
Those who use hyaluronic acid show a reduction in wrinkle depth up to 40%.

^Information sourced from Wiley Science Library
Clinical Philosophy
Hyaluronic Acid is a sugar that naturally occurs in the body and holds moisture in our skin cells to give that hydrating and plumping feel. Hyaluronic acid can hold up to 1,000 times its weight in water, making it the ultimate super hydrator for your skin. This ingredient tightens your overall complexion by helping it firm facial contours.

82%*
Copper peptides have shown a reduction in wrinkle volume and an 82% noticeable tightness in the skin.

70%*
When applied to skin, 70% of women saw improved collagen production within 12 weeks.

68%*
More than half of users of Copper peptide skin care products noticed a significant contouring effect.

*Information sourced from National Library of Medicine